Good Morning everyone.
I pray that you're having a blessed week, wherever you may be. I'm sure many of you are aware of the devastating impact that the tornadoes have had on much of the country these past few days (particularly in Joplin, Missouri and parts of Oklahoma and Texas).
It breaks my heart. Lives are being lost, homes are being ruined.
But in all of this loss, there is hope. And that hope is found in Christ.
With so much heartache going on around the nation, I ask you this: What are you doing to make a difference? Whether it be prayer, or hands on help, we are called to be there for those who cannot make it on their own.
Across the world, people are crying out for help, but here in our own country, we can soften the burden.
As we call on the name of Jesus for the fallen, the sick, the hungry, the hurt and the heartbroken, lives will be changed. Scripture says that as we do for these, we do for Him.
What a beautiful thought.
Today, I challenge you to pray. If you are unable to help the areas that have fallen, pray for those who can't find the words to speak, pray for those who are suffering.
Our brothers and sisters need us.
This post is linked to Ann Voskamp's
...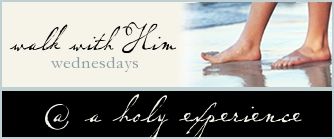 Linked to Internet Cafe Devotions...
Blessings,